A detailed description of exactly what to expect in a Production Girl-Boy shoot (more info on the types of Girl Boy shoots we make).
"Thinking about what is my  favourite part of our shoot, is a tough one. It was just such a great experience from the beginning to the end. From the moment we met up with Masie and Nichole, we were in such a good mood and talking about the joys of sex that by the time the camera started rolling we were ready to tear each other's clothes off! So maybe if I'd have to say one thing, I'd say the positivity of the experience, the celebration of love that I remember the day as." (Lars, Dec 2022)
Apply to appear in a girl-boy shoot
You apply together, we review your application, ask you to complete a questionnaire each, and organise a time to speak on the phone with you both separately: we're onboarding you as individuals first. You'll learn more about how we work, and we'll learn about you.
She already works with us
if the female of the couple is already working with us as a model, he needs to apply as a male partner, and complete the application process (which includes some questionnaires and a short video call with us). She'll take some test shots of him in his undies.
Processing your couples application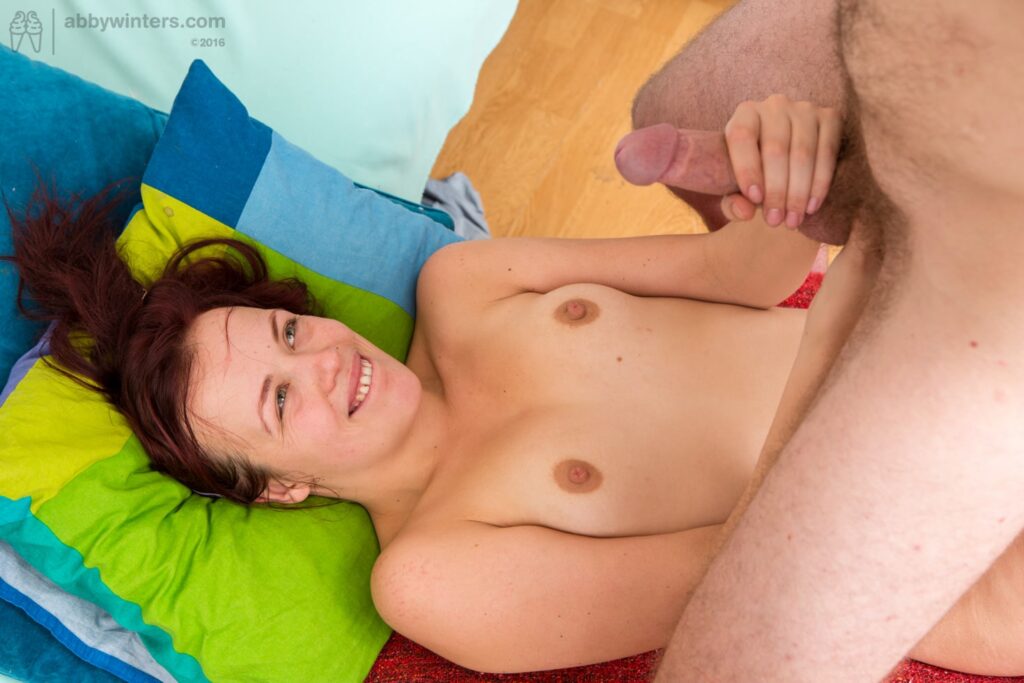 You take some topless test shots of each other, and we make an assessment: are we on the same page? We accept around 70% of couples applications, so the odds are in your favour (especially if you match what we're seeking).
"For me the application process was fine. It felt a bit long but I understand that abbywinters.com needs to make sure that the person who is applying or he's going to do this, is really sure about what he or she is going to do, because it is important that everybody is fine, feels safe and at the same time agrees and enjoys what doing. I share that as well so I understood that you wanted to make sure that everything was absolutely clear which at the end of the day if it takes a bit longer. From my objective manner, I find it correct to make sure everybody understands everything clearly." (Brian V, Nov 2022)
Then, we onboard you as a couple, learning more about your lives together, the sex you have. There's a bit of homework.
The shoot booking process can be complicated – we need 5-6 days when both of you are available to fly internationally (unless you're based in Spain or Netherlands), and one of our Shoot Producer must also be available (they usually are).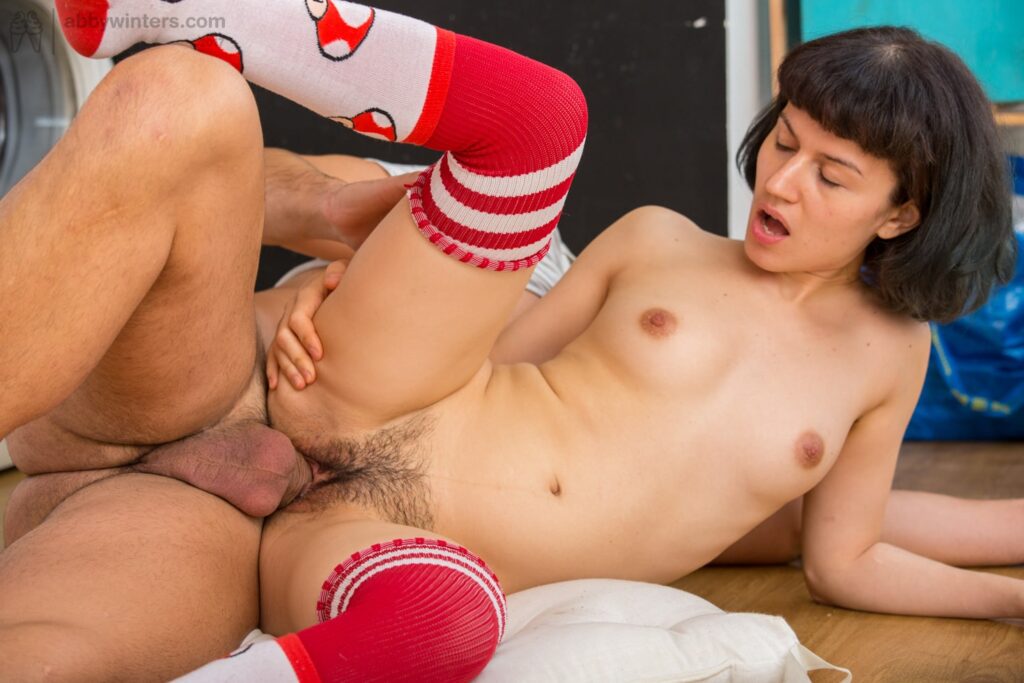 Travelling for your shoot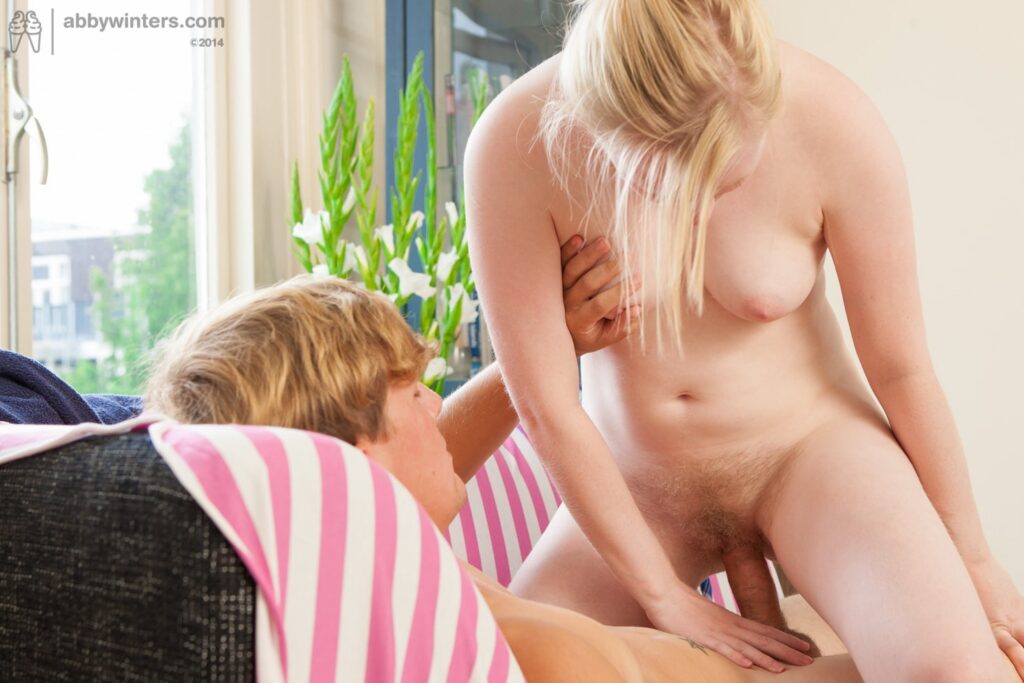 Of course, you'll need your Passports, and maybe Visas (depending on where you're flying to us from).
We'll pay for your flights and nice accommodation in the Shoot Producer's city. It's likely we'd make the shoot at the accommodation.
The Stills day is always first, allowing time to practice the flow and positions on the video day. On-set will be the Shoot Producer and the couple, and no one else.
"The best part was the day of the pictures because it was the first experience, so it was all very exciting. Giulia [Shoot Producer] was really making us feel very comfortable and even making jokes which I appreciate a lot. She speaks honestly and directly-she was not rude at all or anything like that but- she was just saying the things clearly and I personally appreciate it a lot. The first day was really the best for me because of the discovery, and the atmosphere that Giulia created." (Brian V, Nov 2022)
On a few occasions before the shoot days, we'll be in contact to check for any "grooming" issues for example, mosquito bites, bruises, scratches, pimples. We'll ask for nude images of you both, showing your Grooming.
On the morning of the stills day, the Shoot Producer checks for grooming issues (same as on our other shoots, but for him as well). You'll both get naked and the Shoot Producer will look closely at your skin all over. Some small issues can be fixed on the day, but a serious issue could mean we have to reschedule the shoot. If there's anything you think might be a grooming issue, let us know.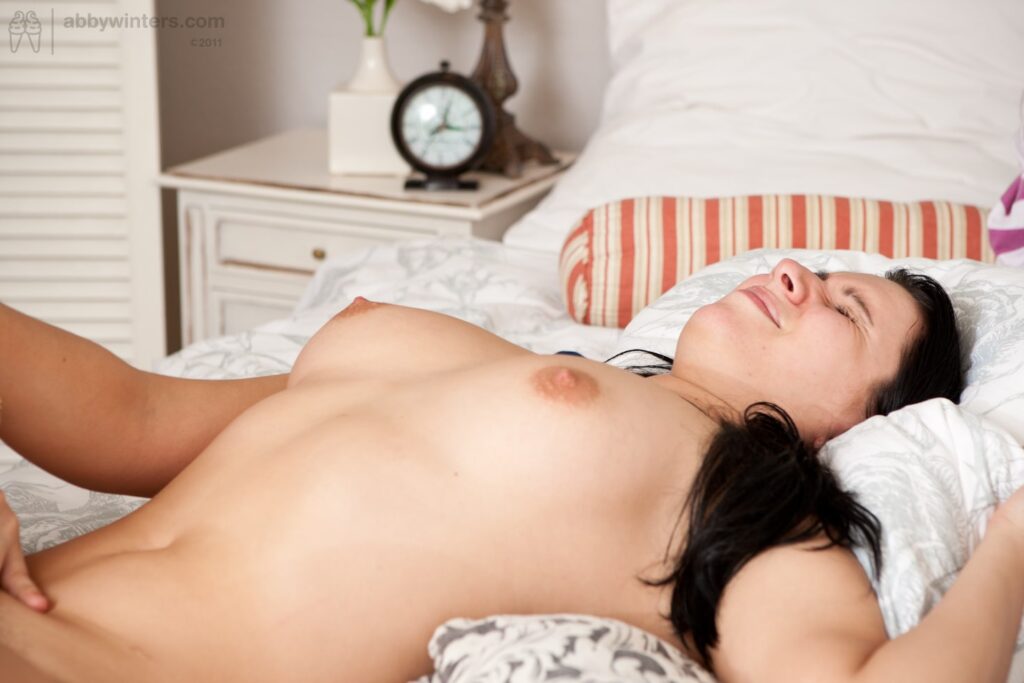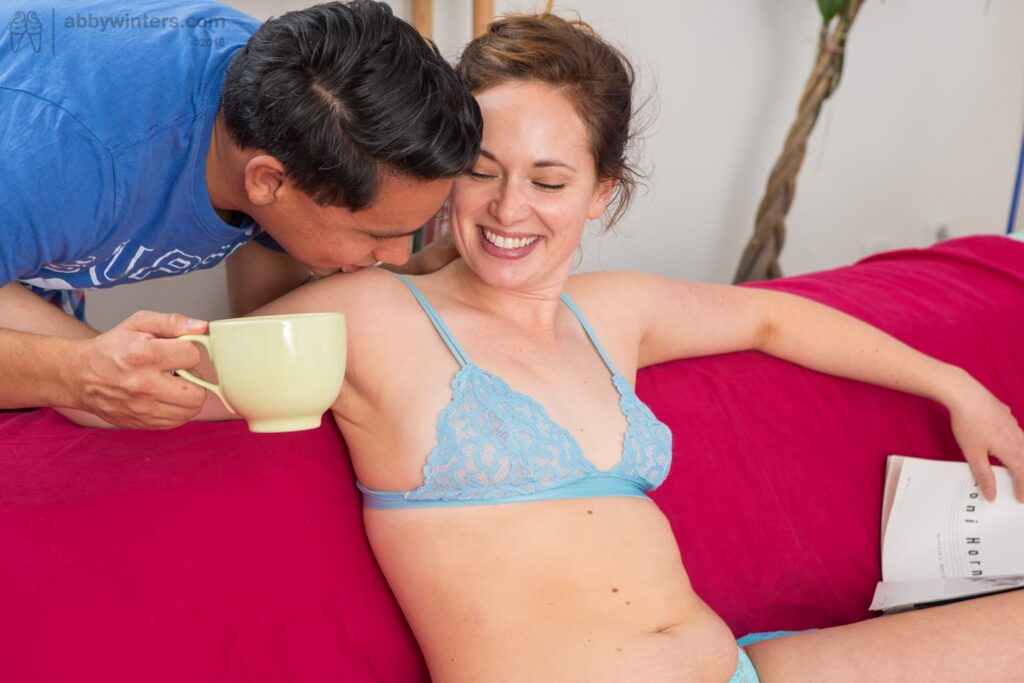 The Shoot Producer captures both your ID's and you fill in a Release form each, and make handwritten bios (a description of how you're feeling before the shoot). Same as on our other shoots, but for him as well. Here are some from other GB shoots.
There's an STI Risk agreement form to sign, where you agree to the inherent risks in GB sex for sexually transmitted infections when having unprotected sex. As you know, we do not use condoms in our GB shoots, so if you normally use condoms for safe-sex reasons, you'll need to get STI checks a week or two before the shoot. We'll pay for this, no problem – let us know when we call.
In the planning for the shoot, we ask you to bring a bunch of clothes each (colourful and casual, no black).
Now, the Shoot Producer selects clothes to wear in the scene, with your input as well. We're going for a casual look.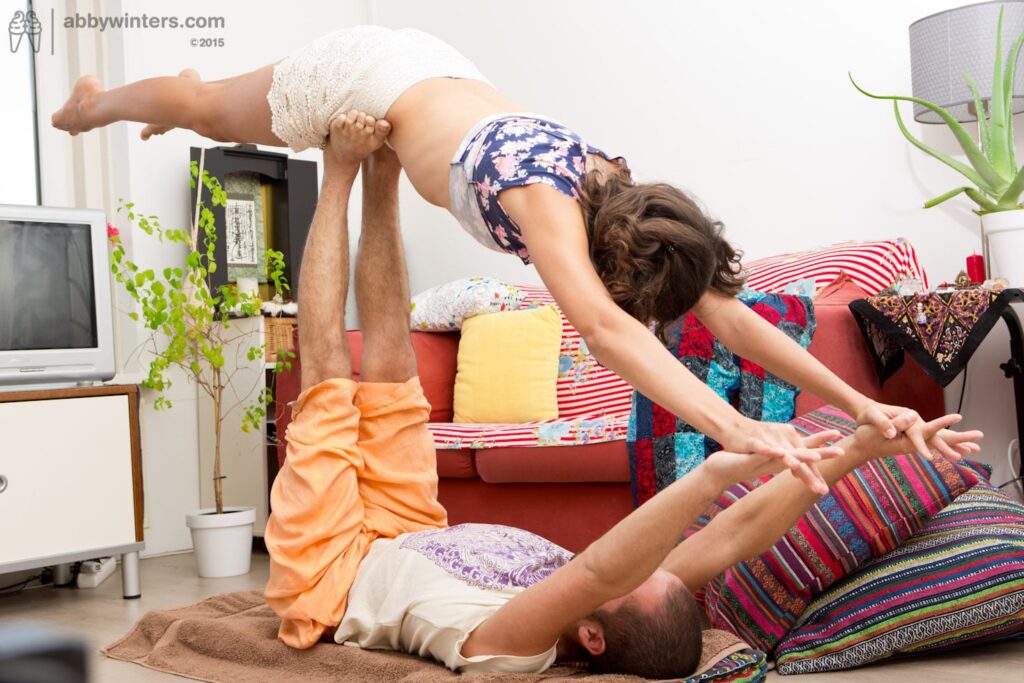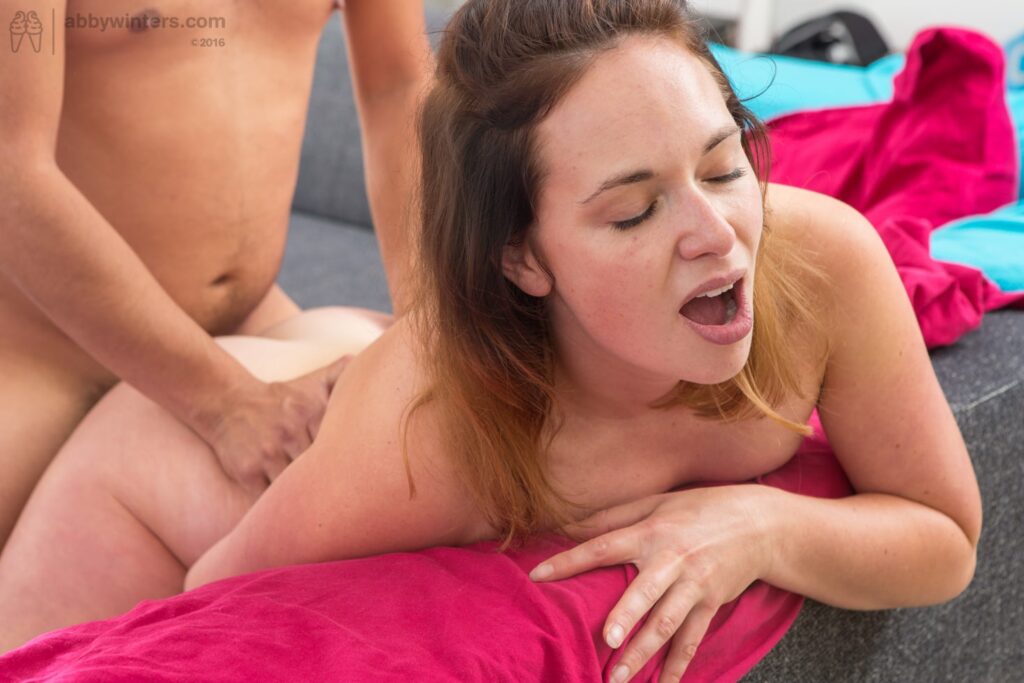 The Shoot Producer has gathered the info you supplied, and used their knowledge of what we're hoping to create to make a plan for your shoot.
A lot of this is notes for them, technical stuff, reminders of things not to forget. But some will include sex positions, and more of a chat about how they hope the shoot will work. Your input at this stage is most welcome.
Incidentally, we have shoot plans on our other shoots as well, but usually they're not discussed with the models so much, they're more technical in nature. But girl-boy shoots are special. 
If either of you have tattoos we might need to hide them, so we'd discuss that at this stage.
A series of physical, vocal and "emotional" warm ups to get limber in body, mind and soul. 
On the right, Esmeralda looks at her partner Emilio off-camera (this is actually from the shoot-proper, but it's a nice image).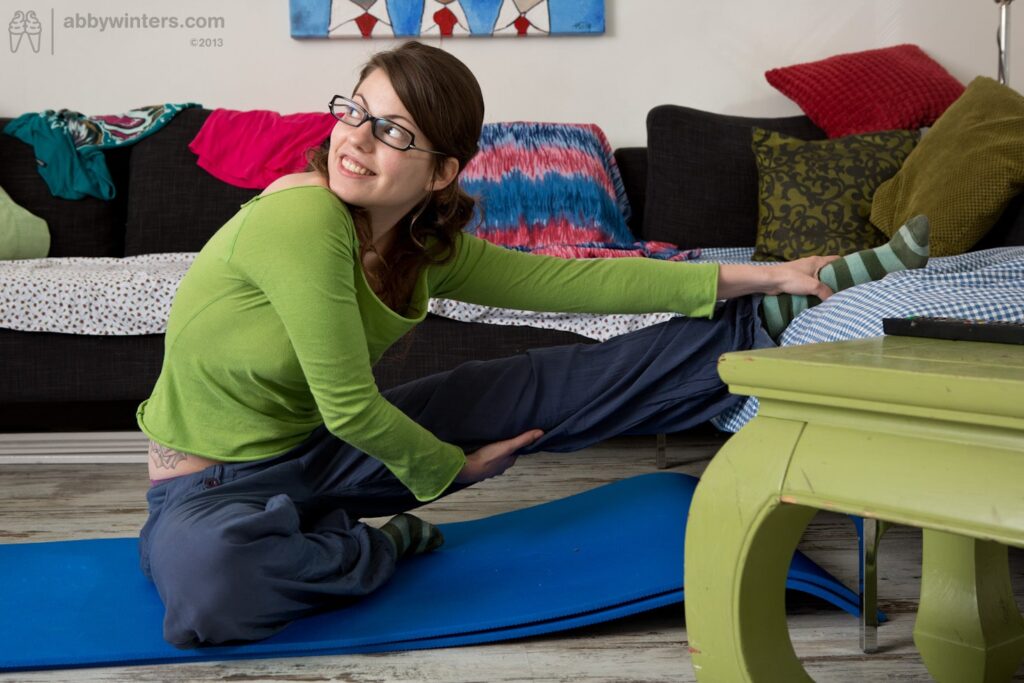 Stills shoot, alone-activity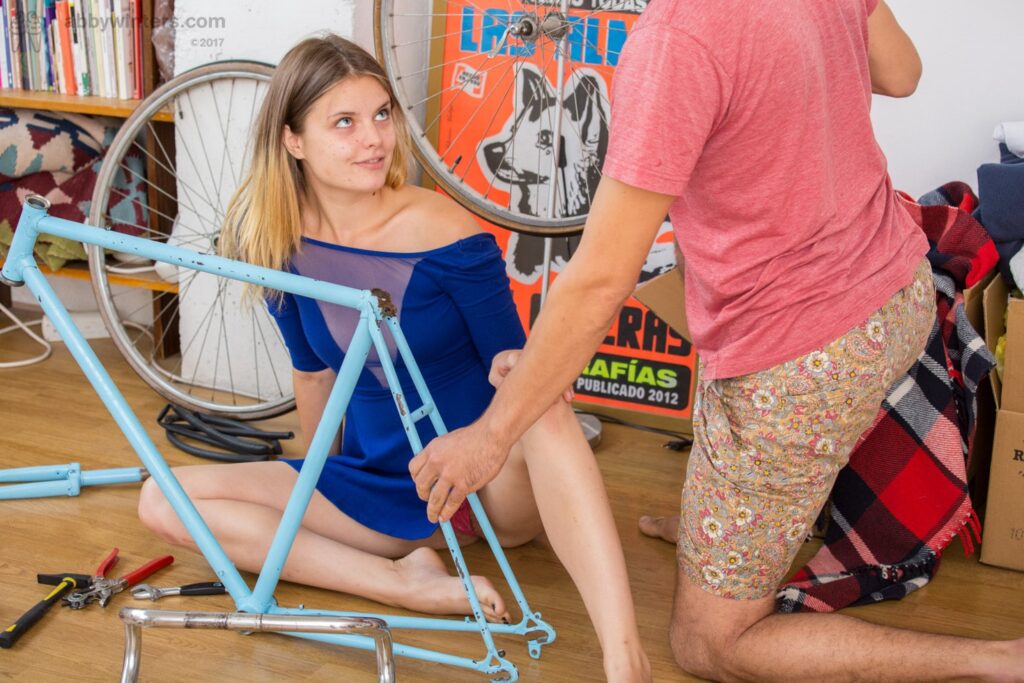 We start off with a clothed activity the female model does on her own. Usually domestic and mundane, for example, folding clothes, doing yoga, making a cup of tea, playing a computer game, <insert her hobby here> – you get the idea – ideally, this is something the female model normally does at home. This goes for perhaps 10 minutes (around 20 images in the final edit), then he enters the scene, also clothed.
On the left, Leslie's fixing her bike and her partner Antoine enters.
n the stills component, the Shoot Producer will give general directions and suggestions (for example, "perhaps you could sit on his lap and kiss?"), capture a few images (closeup and wider shots), then suggest something different (for example, "Put your hands on her breasts now"). It's great if you initiate stuff as well, but give the Shoot Producer some time to capture these things (or, they'll ask you to do it again, no biggie). You guys will work out a rhythm pretty quickly.
The shoot is about the love you two share, so you'll never look at the camera.
Every shoot is a little different in what happens and the order of those things, but it'll be something like this:
Some touching, eye contact
Build into first kiss
Touching each other over and under clothing
Clothing starts comes off
Oral sex for her
Fingering for her
Oral sex for him
Hand job for him
A few different sex positions, specifically doggy and 69
She has an orgasm
He has an orgasm
Cleanup
Snuggling
A few to-camera posed images
Sometime in there, we'll have a lunch break – our shout. Anytime is fine, just let us know when you're hungry. 
 We'll have some other breaks as you need them – just let us know. It's a flexible day. 
‍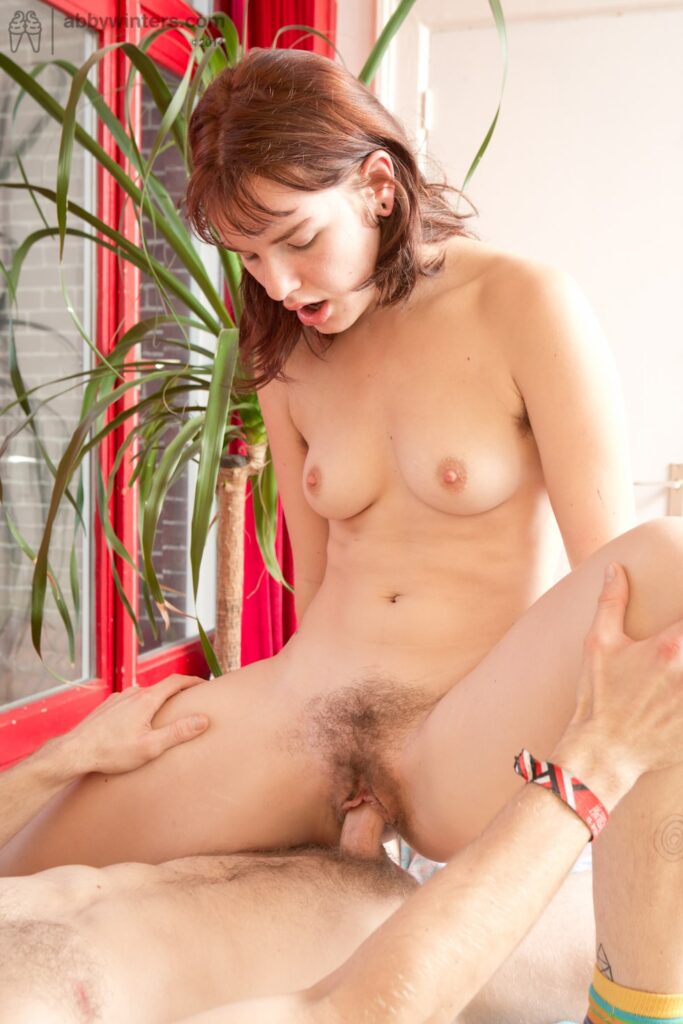 "The shoot was great. Ursula [Shoot Producer] was really welcoming and accommodating and she has a really warm, great personality!" (Fievel, Feb 2023)
The video day has some obvious similarities to the stills day (you're having sex), but also some differences. On set will be the Shoot Producer and their second-camera person – all the video we shoot is captured with two video cameras, that's edited together. As for stills, you'll never look at either video camera – you're focused on your partner.
"My favorite part of the shoot was the video portion because it was more fluid because we already know the flow. More or less it was just what we did a day prior. I could incorporate more tickling and more talking was nice as well." (Fievel, Feb 2023)
Grooming check, get dressed, warmups, shoot plan discussion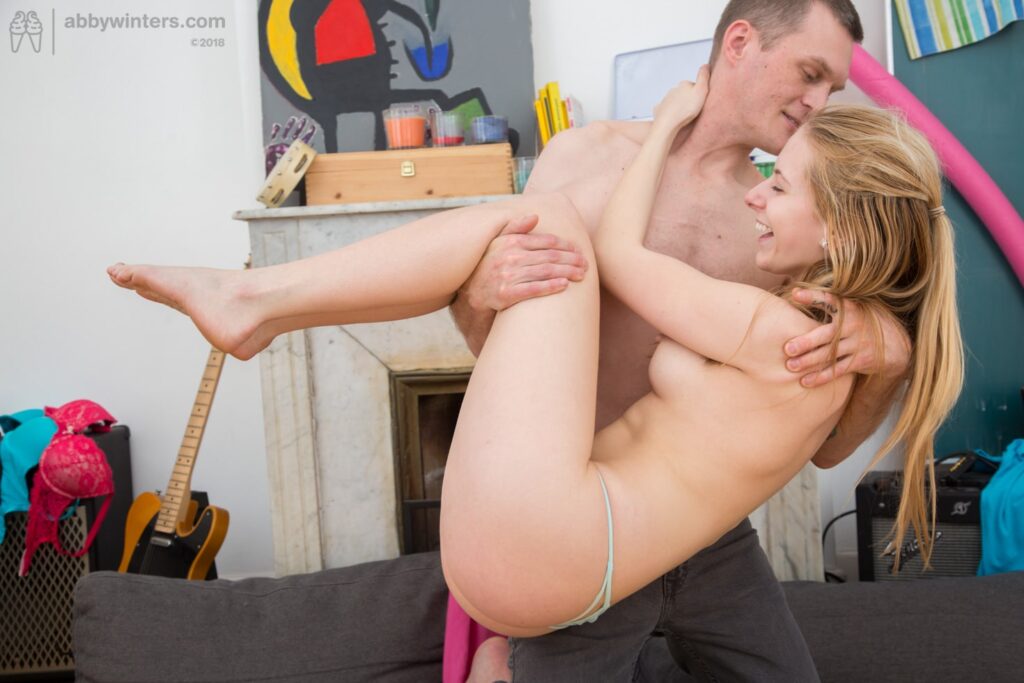 All the same as for stills day, but with a video focus for the Shoot Plan part.
Male and female clothed, sitting on a couch, answering some questions. A nice way to get comfy being on video camera together. Female introduces her male partner, explains how they met, then does the "boyfriend quiz", where he answers questions we prepare, about his partner's likes and dislikes. She fills in the details as necessary. Here's examples from Yara & Ian, and from Carolina & Ricky.
You might want to practise for this, but it's more fun if you don't!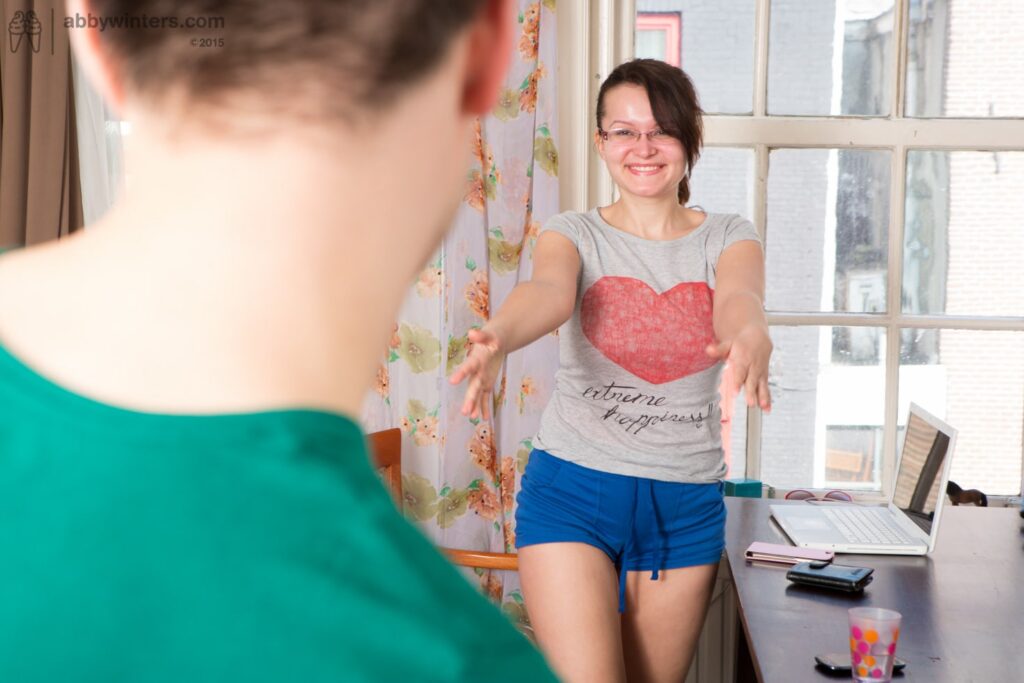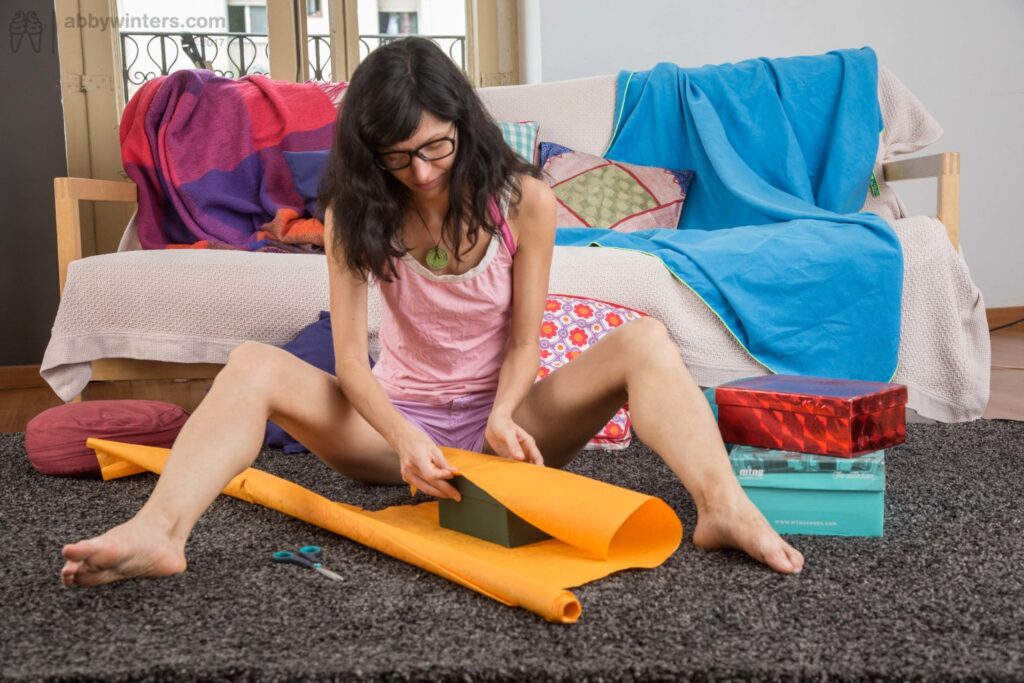 As for stills, a domestic and mundane activity / her hobby. Shot by one video camera, in a series of small clips, capturing the action from several angles.
Shoot some "Firsts", GIFs and Close-Ups
Kind of a practise on-camera of the sex positions. Of course, the sex is important, and it's essential we capture it well (technically, light, angles, but also the sex acts shown to their best advantage). Because you'll build a rhythm during the main part of the scene, we want to interrupt you as little as possible with stop-starts and moving aside for close ups, so we shoot most of these bits first.
We carefully shoot the "first penetration" from several angles, for close ups and wider shots using both cameras. We do the same thing for several other sex positions, close-up (CU) and wide, sometimes moving a little slower than normal.
From this footage, we'll make short 5-second videos we use to promote the site sometimes (called "animated GIF's"), but also use these bits edited into the main scene.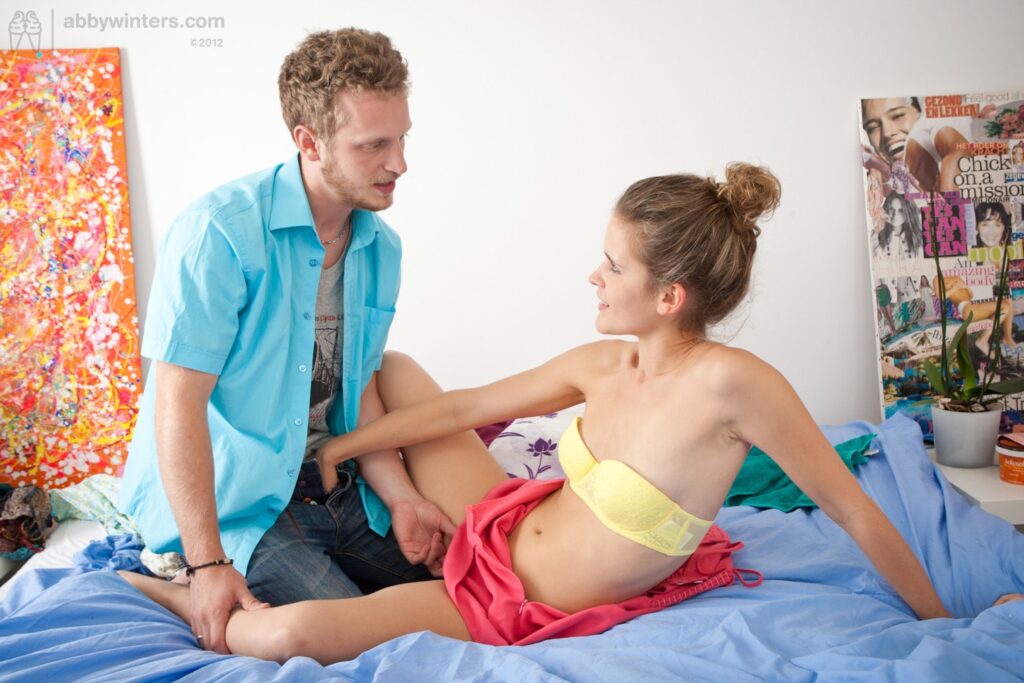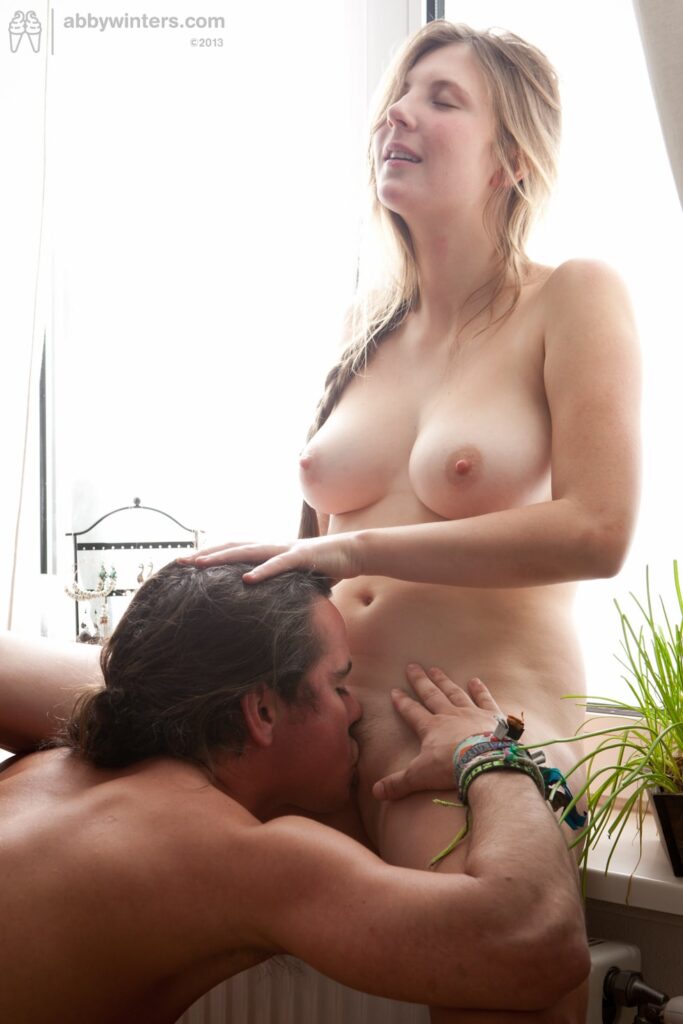 Directly after the GIFs and CUs, we get dressed and move into the main part of the scene. Similar to stills in this regard (start clothed, interact, foreplay, get naked, have sex), but we hope for it to be more flowing, and for the Shoot Producer not to talk so much.
However, the Shoot Producer will need to talk sometimes, and direct the scene, for example, "John, can you do that from the other side?", or "Mary, move to your right a little". When the Shoot Producer talks, don't stop moving and don't look at them – instead keep doing what you're doing and gradually work into the new position. This means we can edit out the Shoot Producer's voice, without having to cut any action.
Sometimes, men lose their erection in this part of the shoot. It's understandable, with several people in the room, and working pretty hard under hot lights. It's nothing to be embarrassed about – more than anyone, we know that our bodies don't always do what we want. It's best if you let us know by facing away from the cameras and say you need a break. The Shoot Producer and the second camera person will leave the room, and you guys can work on the problem. When you're ready, call them back in, and they'll start recording again. It's helpful if you're in a similar pose as when they left, but that's not essential.
You may prefer to stop the scene for a bit – other couples have told us a cigarette break, a meal, a jog, or a massage has helped them. Whatever you need to do is fine with us. Your Shoot Producer will work with you to find a solution that works for everyone.
Towards the end of the scene, the Shoot Producer indicate it's time to move into a pose the female has reported as being her best for orgasms (though her having several orgasms through the shoot is certainly preferred). Then, his orgasm in his preferred position. While our preference is for him to cum inside her vagina, if you have a preference for something else we will have planned that out with you beforehand.
Then there's some cleanup – however you normally deal with a gooey mess is how we want to capture it.
Finally, some snuggling, some "I love you's" perhaps, and whatever else you normally do at this stage of proceedings (but no sleeping!).
Sometime during the video shoot, we'll all agree it's time for a lunch break, leave your wallet in your pocket! 
 And, other breaks as you wish.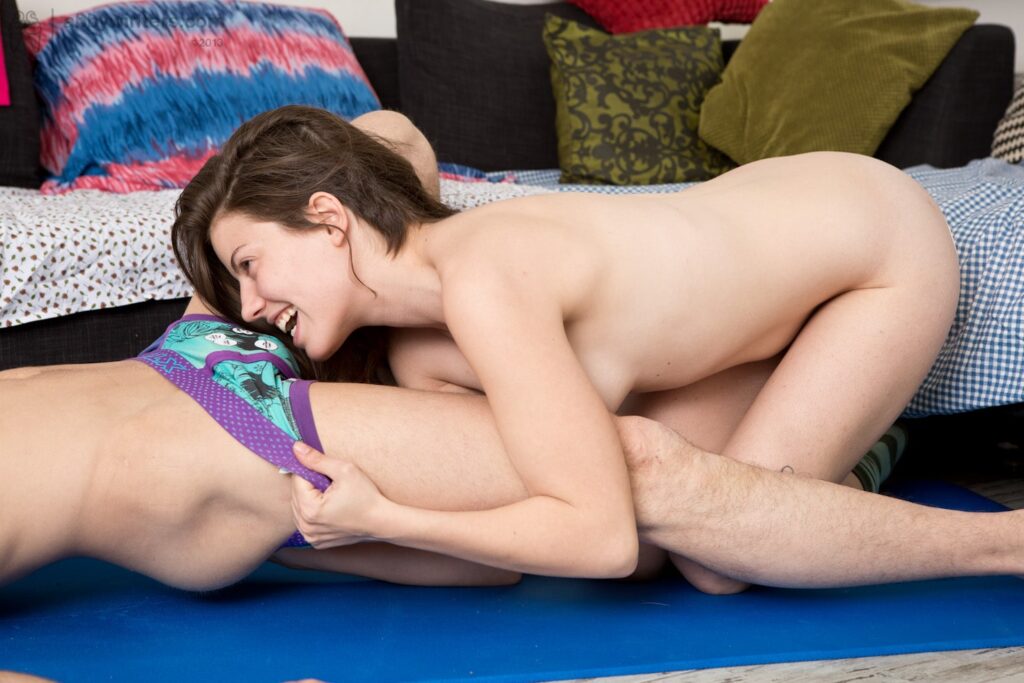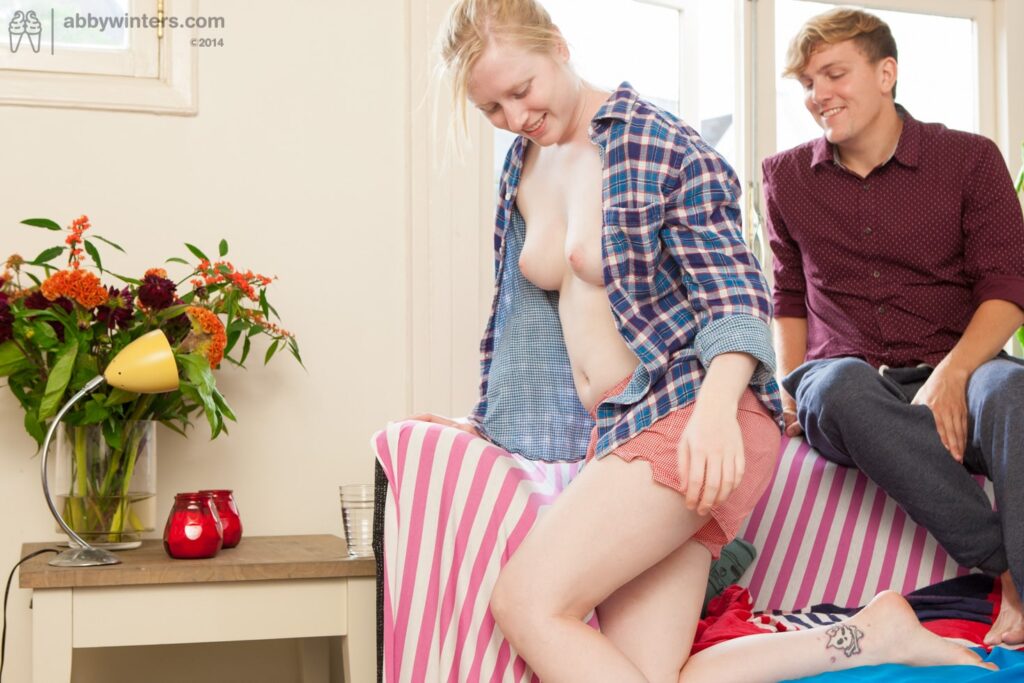 Directly after the main scene, the Shoot Producer will position you both nude, and ask several questions of you both. We edit this into a neat package separate to the main feature, as a nice coda to end the scene. Here are some examples from Billie & Christopher, Juliana & Justin, and Lucie & Maruris.
We finish the paperwork stared at the beginning of the Stills day, you select how you wish to be paid, and so on. We'll send you a copy of your Release forms. You'll complete the After handwritten bio, how you feel now the shoot is over. Here's what some look like from other GB shoots: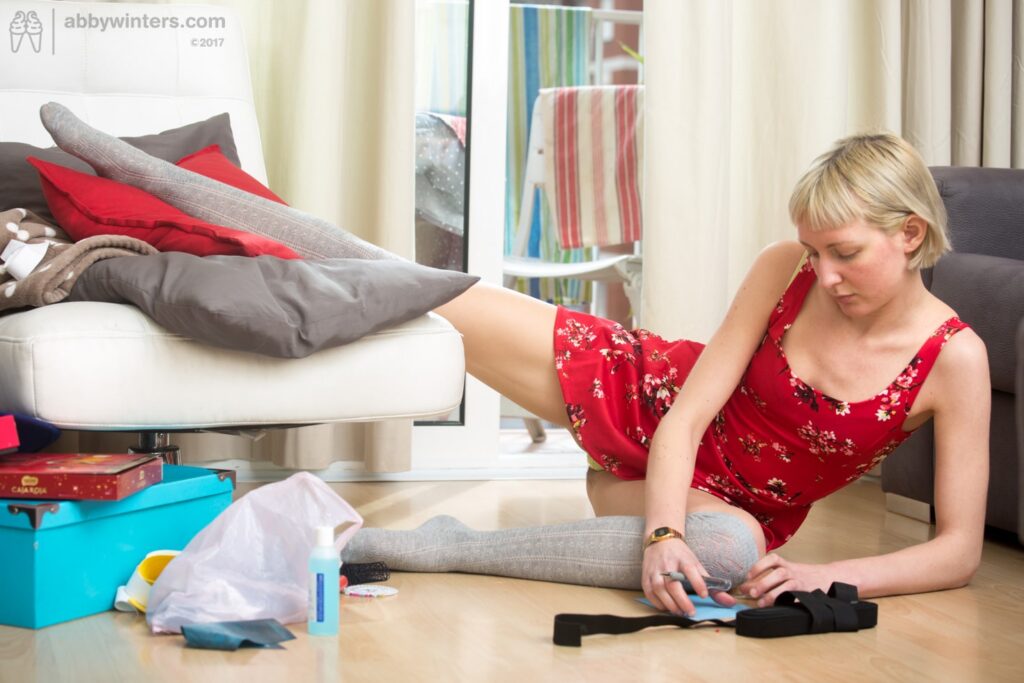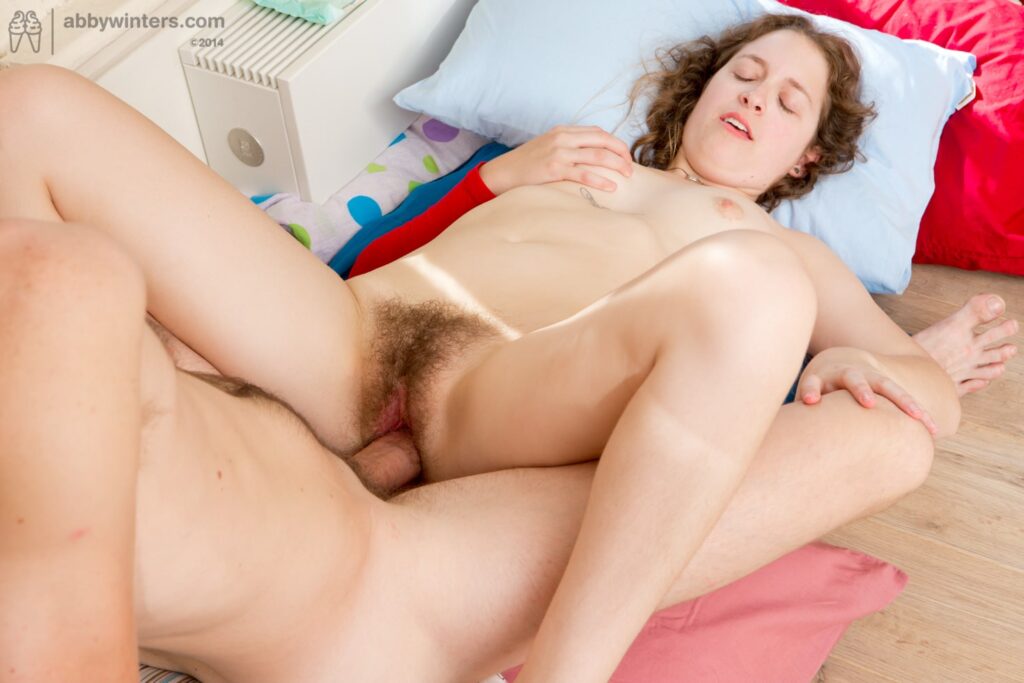 We send payment on the next business day (or later, if she's doing other shoots and prefer to be paid in a lump sum).
The shoot will be released in the next few months – keep an eye on the AW site's upcoming shoots. You can always ask the Model Liaison for the specific release date (that gets set a week or so after the shoot). The female already has site access, but we can make a separate account for the male as well if he wishes – email model.application@abbywinters.com to get that set up.